enjoy TRANSPARENT pricing, TIGHTER spreads & NO last look
The Andreessen Horowitz free crypto startup school is here
Pro-crypto Silvergate Bank goes public on NYSE
Ripple CEO on cryptocurrencies: Only 1% will survive
Bitcoin back to ranging behavior again Analysts confident of road ahead
Daily Market News: Markets might not be in a state of risk appetite
LegacyFX joins Belarus OTC Forex association ARFIN
Tools for Brokers updates its Brokerage Business Intelligence platform
MOEX reports a record fee income on the Derivatives and Equities markets in Q3
Bitcoin Miner milestones: $15 billion in subsidies and $1 billion in Tx fees
Daily market commentary: DAX-30 index is one of the best performers in the Eurozone
Broker Vetting: How to check your potential FX Broker or Liquidity Provider
Exclusive interview: Andrey Stoychev talks about RokSure liquidity company recent launch
Match-Trade launches a new 3in1 trading platform for MT4 and MT5
The EU considers launching its own crypto a rival to Facebooks Libra?
The reason why this crypto CEO bailed on the $4.6 million lunch with Warren Buffett
Mt. Gox trustee granted another delay for distribution plan for victims

SquaredDirect is a True STP Brokerage Firm. We act strictly as an intermediary between you and Top-Tier Liquidity Providers such
KYC & AML,Cryptocurrency Platform Providers,Broker Software Providers,Consultants & Lawyers,ECNs,Forex Platform Providers,Liquidity Providers,New Brokerage Formation,Payment Providers,Trade Reporting Solutions,White Label Platforms
Apexum offers wide range turn key solutions for brokerage companies. We provide Brokerage Start-Up Solutions and Enterprise Solutions to Brokers
Broker Software Providers,Copy Trading,ECNs,Forex Platform Providers,FX Prime Brokers,Liquidity Providers,New Brokerage Formation,Trade Reporting Solutions,White Label Platforms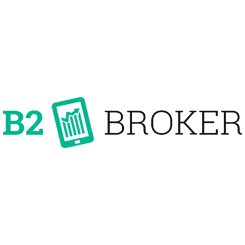 B2Broker is a liquidity and technology provider of solutions for the crypto and foreign exchange (FX) industry. The company specialises
Cryptocurrency Platform Providers,TradeToolsFX,Broker Software Providers,Copy Trading,Forex Platform Providers,New Brokerage Formation,White Label Platforms
TradeToolsFX is a leading provider of B2B services. We create plugins, applications, and solutions for brokers of any size and

ACY CAPITAL is a dedicated Forex and CFD trading education provider offering our clients a comprehensive range of trading techniques
Devexperts is the leading provider of award-winning software and services for online brokerages and exchanges in equity, options, futures and
Consultants & Lawyers,Trade Reporting Solutions

With a unique combination of skills in legal, compliance, finance, trading, systems development and management relating to over-the-counter (OTC) derivatives

Game-changing capital market solutions that boost broker credibility, lower transaction costs, and offer traders peace of mind

LiquidityFX is our extensive trading system for FX Spot, Forwards, Swaps, NDFs, CFDs and Precious Metals built on smartTrades proven

Premium broker solutions provider, dedicated to delivering a wide array of innovative solutions and services that enable Forex brokers and
Quickly access companies providing services and products to the Forex industry everything from software providers, brokerages, legal experts, and more
The company specialises in the sphere of B2B services and products, catering for a wide range of clients including large licensed brokers, crypto exchanges, crypto brokers, forex brokers, hedge and crypto funds and professional managers.
Customizable, wholesale liquidity, technology and credit solutions enable brokers to offer clients institutional-quality, low latency trading environments.
Specialized financial services provider of bespoke Forex and CFD liquidity to institutions and professional traders.
Daily Market News: Markets might not be in a state of risk appetite
Daily market commentary: DAX-30 index is one of the best performers in the Eurozone
Broker Vetting: How to check your potential FX Broker or Liquidity Provider
LeapRate is an independent research and advisory firm, specialized in covering the world of Forex trading. We are followed by hundreds of thousands of traders, investors and other FX industry participants via our website, Facebook, Twitter, LinkedIn, RSS and Email Newsletter.