We do not recommend you trading with this broker. Its regulation and reputation is doubtful.
Doo Prime Forex broker is a part of a large group holding called Doo Holding Group Limited, which seemingly has several companies scattered across the world.
The company we will be reviewing today is located and regulated in the Cayman Islands, which brands it as an offshore Forex brokerage. Other companies include several financial entities in Hong Kong and the UK, but none of them deal with financial trading similar to Doo Prime Limited.
Although the brokerage seems to be quite sophisticated judging from the condition of its website and being part of a large holding, there are still some questions that have risen while conducting this Doo Prime review.
One of such questions is that if the group holding has offices in trustworthy jurisdictions like Hong Kong and the UK, why did they choose the Cayman Islands as their base of operations for a Forex brokerage? We all know that dozens of scammers have used this country to spread their services across most of Europe and Africa, but nearly all of them were a single entity.

Furthermore, the Doo Prime scam becomes even more relevant once you find out that the Cayman Islands Monetary Authority (the financial regulator) does not contain Doo Prime in its database of licensed companies.
As you all know, its enough for us to see that a company is not licensed to immediately brand it a scam, and were not shying away from that notion here as well, all we want to do is provide more company background so you can get a feel of it yourself.
Even if Doo Prime was located in a more trustworthy jurisdiction like the United Kingdom or pretty much anywhere in Europe, we wouldnt have a much lighter reviewing experience with it.
This is due to the fact that Doo Prime Forex broker fails to compare to even the most strictly regulated companies in much more trustworthy jurisdictions. Lets elaborate.
The leverage offered by Doo Prime on major currency pairs such as the AUD/USD and EUR/USD is 1:400, which is nothing compared to several, more trustworthy brokers that offer leverages up to 1:1000 on these assets.
The only redeeming quality here is the spreads which range from 1.1 to 1.3 pips on average for these assets. But, as already mentioned there are much better options available through larger and more sophisticated brokerages.
There are two options available in terms of trading software, the Doo Prime MT4, and MT5 platforms. No matter how we look at it, it should be commended that there is some kind of diversity at least in the trading methods. But just when we were about to move to the next point of this review, we found the company claiming some high-end awards from the past.
Unfortunately, though, none of these awards contained links for us to verify them not were we able to find them on the web. In fact, the ones we found mostly belonged to FxPro.
In terms of funding or withdrawing from your account, the traders dont get too any options. There are only two trading accounts called the Classic and the Quantum (ECN). The classic has a minimum deposit of $100, which is commendable and the Quantum account has a minimum deposit of $5000.

Unfortunately, we were expecting more options here, but narrowing down the choice for traders is quite typical of multiple notorious scammers across the world.
Although our Doo Prime review could seem to be all over the place, its because the broker itself is all over the place. Several aspects of the company are actually commendable, such as the minimum deposit on the classic account and the spreads offered.
But everything else starting from the false license claim and ending with lies about receiving awards is a major hitter for the companys overall trustworthiness.
Once again we reiterate the fact that had Doo Prime been a serious project by Doo Holing Group, theyd have registered it in a more trustworthy jurisdiction such as the UK where they currently have an office for one of their subsidiaries. Even if the company had been registered in Hong Kong it still would have been better than the Cayman Islands.
As a result, we believe that Doo Prime fraud is a definite possibility, and therefore advise to stay away from the broker.
We do not recommend you trading with this broker. Its regulation and reputation is doubtful.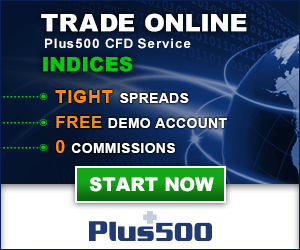 Stay up to date with the financial markets everywhere you go. We wont spam you.
Trade with a UK-regulated broker on MT4 & MT5 platforms for free.
Stay up to date with the financial markets everywhere you go. We wont spam you.