Founded in 2013, BP Prime is a global broker redefining financial trading.
Trade on the world leading trading platform, MetaTrader 4 and discover the financial markets.
Choose from our range of CFD instruments and start building your investment portfolio.
Enhance your trading performance or learn to trade with BP PRIME education.
Our experienced support team are available 24/6 via chat, email and phone.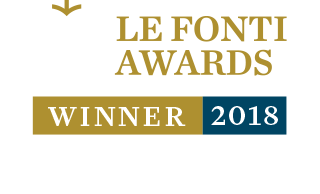 Superior account features and cash rebates on certain markets
The liquidity trap is a well-known economic phenomenon that occurs when interest rates are at zero (or below zero) and a central banks monetary policy loses all effectiveness in producing beneficial effects on the real economy. In other words, monetary policy does not produce the proper functioning of the transmission mechanism from financial institutions to the market. Japan is the classic example where this phenomenon has been occurring for several years. In Japan, the Bank of Japan has long since cut rates, carried out ultra-expansive bond buying programmes, and yet this is not enough to bring inflation to the desired level and to regularize the money market.
The Japanese syndrome is now rapidly spreading in the major western economies. Complicated by the globalization of markets, which produces the lowering of labor costs and capital, including the financial one, European and North American macro-areas have entered a situation of lowflation or even chronic deflation. The attempts made by the European Central Bank and the Federal Reserve with the cut of interest rates and quantitative easing programess have failed to bring inflation back to the optimal level and full employment, especially in Europe.
We are therefore destined to live from now on in a context characterized by zero interest rates, zero or even negative sovereign yields, as we are currently observing for most European countries, and inflation rates systematically under the expected threshold of 2.0%? It is a possibility that we cannot definitely discard. If so, in the world we would have achieved a sort of Nash equilibrium of monetary policies and interest rates, equal to zero. A steady state from which it is difficult to escape. A logical result in a globalized economy. Or a trap, precisely. With obvious consequences also for the ForEx markets. Because if central banks lose their power to stimulate the economy through interest rates, and these do not vary, it is clear that even the main exchange rates, such as the euro-dollar or the euro-yen stabilize accordingly. In other words, we should expect a stabilization of the medium and long term trend. The consequences on the traders operations are obvious: they will have to optimize their strategies on much smaller variations than those recorded in the past.
BP Prime was founded in 2013 as Black Pearl Securities Limited with the aim to transform online trading, by creating a world-leading experience that our clients can trust. We are headquartered in London, with operational offices in Italy and China.
The company has a client base across Europe, Asia and South America, offering its expertise and advanced systems for both retail and institutional clients.
Find your trading edge with our educational resources
Understand which drivers are moving the markets and identify the best trading opportunities together with Alessandro Bonetti, Chief Market Analyst for BP Prime.
Take your knowledge further with our choice of accredited financial courses, backed by the UK government and recognised globally.
CFDs are complex investment instruments and come with a high risk of rapidly losing money due to leverage. 59.5% of retail accounts lose money when trading CFDs with BP Prime. You should carefully consider whether you understand how CFDs work and whether you can afford to take the high risk of losing your money. For further details please read our Risk Warning Notice and Customer Terms & Conditions by clicking.
BP PRIME is a trading name of Black Pearl Securities Limited (Company number 08823678). Black Pearl Securities Limited is authorised and regulated by the Financial Conduct Authority, Financial Services Register Number 688456. Our registered office address is St Magnus House, 3 Lower Thames Street, London, EC3R 6HD. United Kingdom.
The information on this site is not directed at residents of the United States, Canada, France, Belgium or any particular country outside the UK and is not intended for distribution to, or use by, any person in any country or jurisdiction where such distribution or use would be contrary to local law or regulation.